El ícono del reggaetón, Don Omar se une a la superestrella puertorriqueña Chencho Corleone para lanzar "Podemos Repetirlo." Siendo uno de los predecesores del reggaetón y con su popularidad internacional, Don Omar continúa entregando éxito tras éxito. "Podemos Repetirlo" es una canción provocativa y sensual que reúne a estas dos potencias puertorriqueñas para entregar un nuevo himno.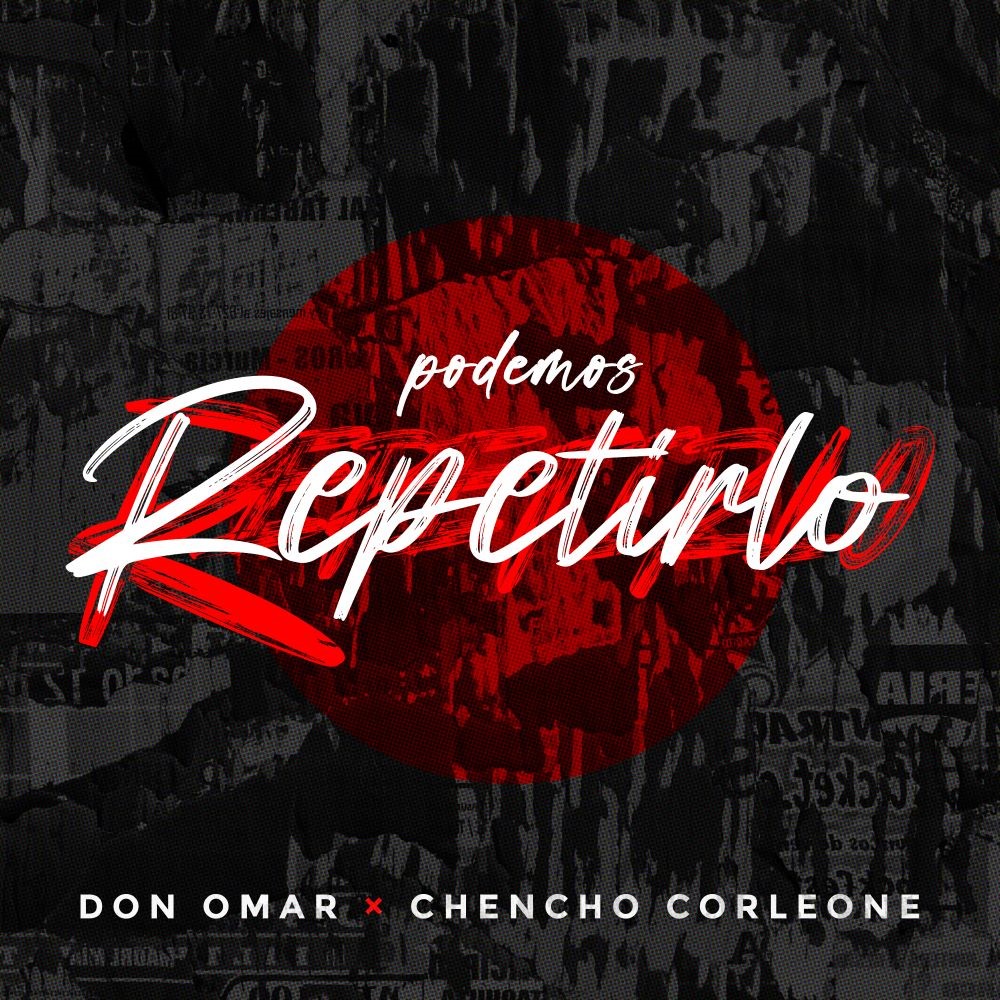 Don Omar y Chencho Corleone reflexionan sobre su antigüedad y carreras estables en la industria urbana latina con "Podemos Repetirlo." Esta canción se completa con ritmos de reggaetón originales y compases urbanos pegadizos y cuenta con la singular voz de Chencho Corleone, además se encuentra anclada por los versos contundentes de Don Omar. Conocido por su inigualable habilidad para contar historias poderosas a través de su música, Don Omar entrega a los fanáticos una canción divertida y sexy sobre el deseo y la pasión con "Podemos Repetirlo."
"Completa con letras sensuales y los ritmos incomparables que siempre tienen mis canciones, esta canción se mantiene fiel a nuestro estilo. Colaborar con Chencho es un honor increíble porque es muy bien conocido por ese estilo poderoso y pegadizo. 'Podemos Repetirlo' va a ser uno de esos temas totalmente originales que nadie va a poder rehacer", dijo Don Omar.
"Realmente disfruté todo el proceso creativo detrás de esta canción, y sé que a nuestros fans les encantará este tema", dijo Chencho Corleone.
Con más de 43 mil millones de "streams" en todo el mundo, Don Omar es sin duda una de las más grandes superestrellas urbanas de todos los tiempos. Continúa dominando las listas con sus sencillos de gran éxito y colaboraciones poderosas; y actualmente tiene cinco canciones que aparecen en las listas Top 200 Global de Spotify en 19 países de todo el mundo.
"Podemos Repetirlo" ya está disponible en todas las plataformas.
"Podemos Repetirlo": Don Omar & Chencho Corleone teams up to release their hot new track.
Reggaeton icon, Don Omar teams up with Puerto Rican superstar Chencho Corleone to release "Podemos Repetirlo." One of the forefathers of reggaeton and it's international popularity, Don Omar continues to deliver hit after hit. "Podemos Repetirlo" is a provocative and sensual track that brings together these two Puerto Rican powerhouses to deliver a new anthem.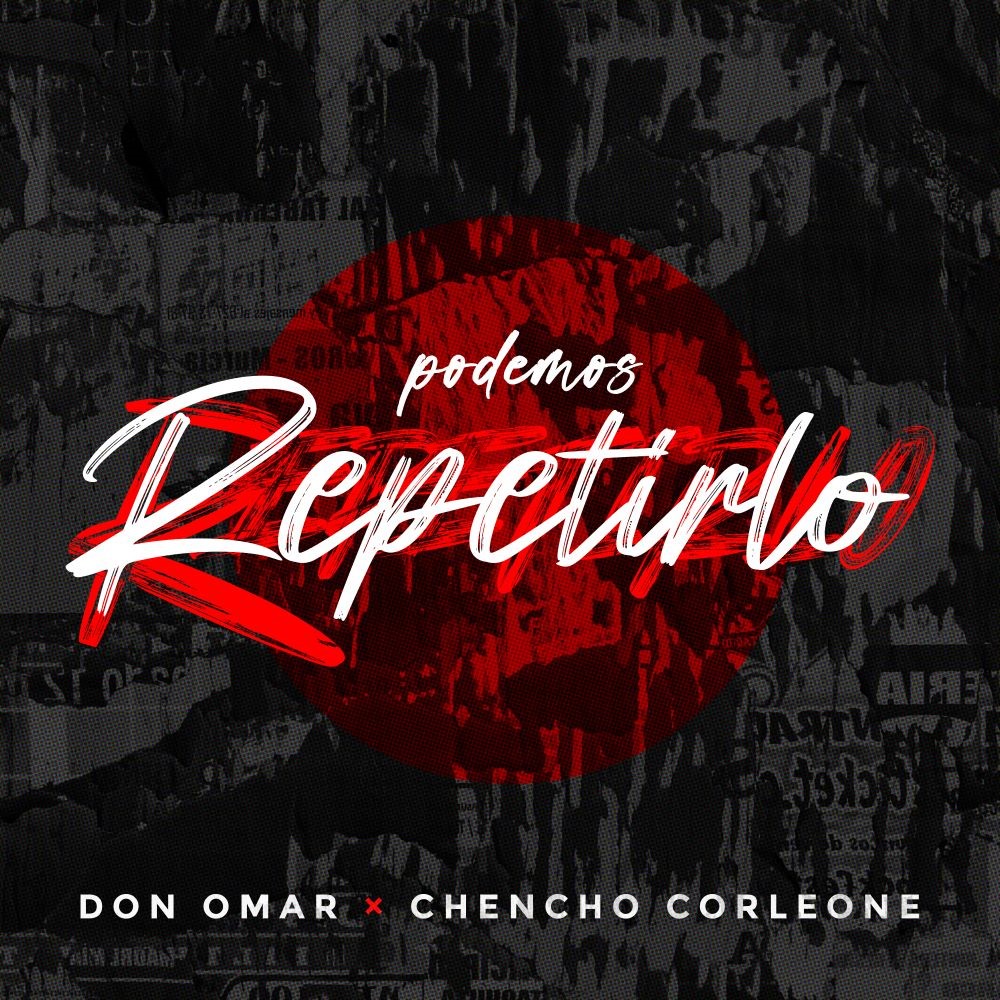 Don Omar and Chencho Corleone reflect on their seniority and tenured careers in the Latin urban industry with "Podemos Repetirlo." This track is complete with lively original reggaeton rhythms and catchy urban beats and features Chencho Corleone's singular vocals and grounded by Don Omar's hard-hitting verses. Known for his unmatched ability to tell powerful stories via his music, Don Omar delivers fans a fun and sexy track about desire and passion with "Podemos Repetirlo."
"Complete with sensual lyrics and the incomparable rhythms that my songs always have, this track stays true to our style. Collaborating with Chencho is an incredible honor because he is well known for that powerful and catchy style. 'Podemos Repetirlo' is going to be one of those totally original songs that no one is going to be able to remake," said Don Omar.
"I really enjoyed the entire creative process behind this song, and I know our fans are going to love this track," said Chencho Corleone.
With over 43 billion worldwide streams, Don Omar is undoubtedly one of the greatest urban superstars of all time. He continues to dominate the charts with his heavy hitting singles and powerhouse collaborations and currently has five songs featured on Spotify's Top 200 Global Charts in nineteen countries around the world.
"Podemos Repetirlo" is now available on all platforms.
ABOUT SML
Saban Music Latin (SML) is a global music entertainment company founded in 2019 by Haim Saban, a worldwide pioneer and leader in the entertainment industry and Chairman and CEO of Saban Capital Group. Since its launch, SML has been spearheaded by music veteran Gustavo Lopez who has built a career signing top artists and developing content for global music audiences. SML embraces the globalization of music by identifying, signing, and developing artists with international appeal. The music entertainment firm is committed to providing resources to its artists through a 360-model encompassing recorded music, publishing, touring, brand partnerships, merchandising, and more. SML's global artist roster includes Loyal Lobos (Colombia), DON OMAR (Puerto Rico), Chesca (Puerto Rico), Yubeili (Mexico), YoGambii (Colombia), and masked singer KYEN?ES? to name a few. The company has partnered with Universal Music Group, the world leader in music-based entertainment, for global distribution, publishing, and marketing. SML has offices in New York, Miami, and Los Angeles.